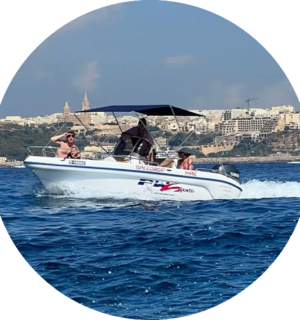 Say Yes to Water Sports!
Pembroke Water Sports is one of the most experienced of the water sports industry in Malta. The company has offered superior service, safety and an unrivalled range of water sports activities to hundreds of thousands of adrenaline seeking visitors.
Pembroke Water Sports is located near one the popular beach of St Julian's, St George's Bay. The licenced operations are manned by knowledgeable and experienced personnel for your safety.
Our main theory is combining pleasure & safety
At our water sports we always keep in mind YOUR safety and those AROUND you. A safety briefing and explanation of regulations is given before participating any of our activities.
Pembroke Water Sports reserves the right to refuse the boat rental pre booking or confirmed booking if there is a doubt  that the rental client is not of adequate maturity or might be of danger to other boaters & swimmers.
We Offer a Variety of activities!
Clients About Us
We rented this year again for some days a self drive speed boat from Pembroke Watersports. We can only confim again the excellent quality of Pembroke Watersports!!! If you want to rent a boat or other watersport adventures we advise to take only Pembroke Watersports!!! The owners of the company are so outstanding friendly and make every visit to an unforgetable event!!! The boats are in an outstanding condition!!! Many many thanks for the friendly way to rent us an boat again!!! We will not forget this outstanding adventure with our five years old son the whole year and come next year again to rent a speed boat from Pembroke Watersports!!!
Francesca and her Staff helped us to have the most beautifull week on Malta!❤️
🛥 Excellent Service
🤗 Nice and friendly dealing
💡 Experienced staff
🚤 Boat in perfect condition
If I could I would give 20 stars. Very lovely people. Our holidays wouldn't be that funny without francesca and eddy. Will come again!